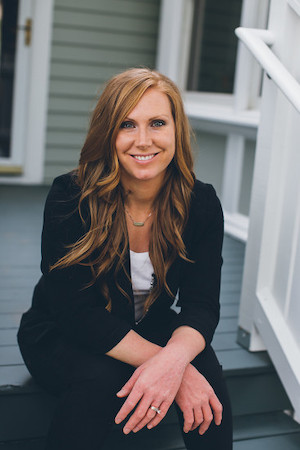 Dr. Dana Mosure-Judge
Dr. Mosure's dream has always been to be a sports chiropractor. Growing up in the thumb of Michigan she was an avid athlete, participating in multiple sports with great success while maintaining a 3.9 GPA. Her education took her to Michigan State University where she discovered she could still be involved in sports through the field of Kinesiology (movement science).  Dr. Mosure found her passion at MSU, and realized that chiropractic has a unique role in the field of sports science.
Taking her passion for sports science with her, Dr. Mosure continued her education at Life University in Marietta GA. There she obtained her Doctorate in Chiropractic and Masters of Science in Sport Health Science degrees. She was also involved with Life University's Sports Science Institute and president of the Sports Chiropractic Council. She worked with numerous athletes to improve their performance, including Life's elite Rugby program, and was a team chiropractor for the Life University hockey team.
Her post-graduate training included two additional chiropractic specializations, multiple certifications and licenses. She is a Certified Chiropractic Extremity Practitioner, giving her additional knowledge of extremity (arm, leg, etc.) conditions and chiropractic care, and a Certified Chiropractic Sports Physician, which allows her to be part of a small percentage of chiropractors allowed on-field at the Olympic Games. On top of her specializations she has spent numerous hours keeping up to date on the current trends and knowledge in the field of sports medicine and functional training, with particular emphasis on how sports chiropractic can optimize athletic performance.
Dr. Mosure has worked with athletes of all levels, including multiple elite professional athletes. Her goal is to help every patient she sees reach his or her optimal performance goals. These goals may range from picking up grandkids, playing a round of golf, shaving a second off a PR, to playing a professional sports position as optimally as possible.  She has extensive experience working with Sports Medicine teams and in a sports medicine setting, allowing her to utilize a team-based, functional approach to care. She loves her job and is dedicated to changing the field of sports science through chiropractic care.
Dr. Mosure resides in Lake Orion, MI with her husband Scott, son Edmund, and Shar-Pei/Shepard rescue, Herschel. She loves to help others, and is committed to spending time with family, friends and becoming a prominent member in the Lake Orion community.  A volunteer for the Women of Tomorrow Organization, Dr. Mosure mentors young women to set and reach their own lifestyle and professional goals.  She likes to work out, read, knit, and watch TV in her spare time.  Her workouts consist of a little bit of everything, including: running, cross-fit, yoga and team sports (especially softball). Her family maintains a minimally processed, healthy diet as much as possible.   Dr. Mosure opened Oakland Sports Chiropractic in 2014, after working for two years in Birmingham, MI.